If you love books as much as I do you'll know that London has an abundance of places where you can buy, borrow and read as many books as you like.
I decided to spend a weekend in London visiting my favourite and discovering some new fantastic gems that any book lover would enjoy (

it's a hard job this blogging lark sometimes, but someone has to do it.)
 So here are 11 Fabulous Places in London for Book Lovers
Hatchards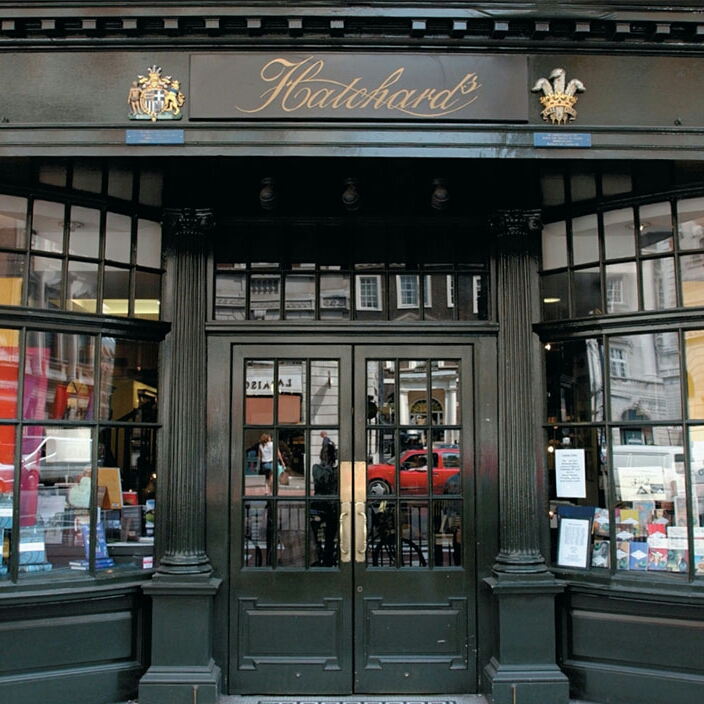 No list aimed at book lovers would be complete without including Hatchards, the UK's oldest bookshop. With it's stylish black frontage, it's grand staircase with the portrait of John Hatchard, and it's beautiful collections of first and limited editions, you're bound to find something special.
187 Piccadilly, St. James's, W1J 9LE
Daunt Books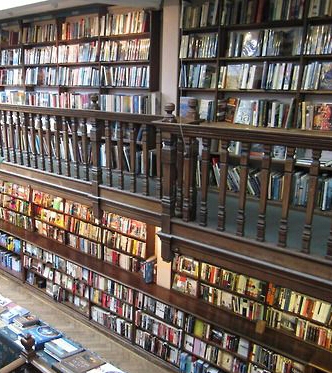 Whenever I'm in the area, I always make a point of stopping into Daunt Books, in particular it's flagship branch on Marylebone High Street, not only does in have an incredible selection of travel guides, travel writing, and other genres with a travel focus, but it's staff are also a treat – knowledgeable, friendly and sometimes just worth saying hello to.
83-84 Marylebone High Street, W1U 4QW
The Notting Hill Bookshop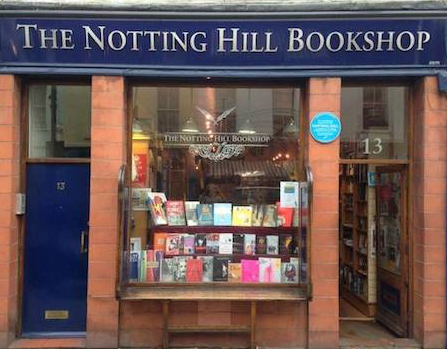 Love travel? Love books? Looking for a travel bookshop in London? Why not visit the most famous one of them all – The Travel Bookshop from the film Notting Hill. Ok, so technically The Notting Hill Bookshop isn't just a travel bookshop, it stocks all genres but honestly whenever I pay a visit most of my time is spent in the travel section and I always come away with my bag heavier and purse lighter.
Libreria
We're in a digital age, where business, shops, and cafes are changing and adapting the way they work and the way they look to welcome and encourage people to work and communicate. Libreria is different, electronic devices are banned, enter this bookshop and you are encouraged to explore, to immerse yourself, to find a treasure that you never would have discovered using an algorithm.
68 and Boston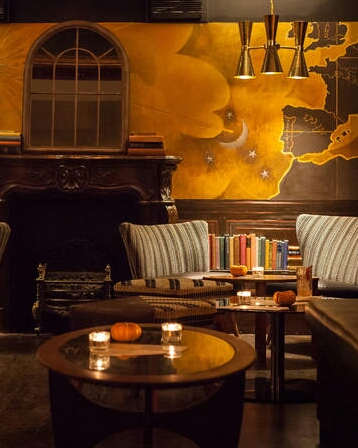 I've only ever visited 68 & Boston once, for post-theatre drinks on a friend's birthday. It's a beautiful classy, stylish, cocktail and wine bar with elegant furnishings, tasty drinks and the added bonus of a book-lined fireplace.  
Persephone Books
The bookshop for an independent publisher, specialising in reprinting fiction and non-fiction by neglected mid-century female authors. Not only is Persephone Books a beautiful bookshop from the outside but it's also cozy and welcoming from the second you walk through the door. Plus the books they sell are equally stunning.
59 Lamb's Conduit Street, WC1N 3NB
Stanfords Travel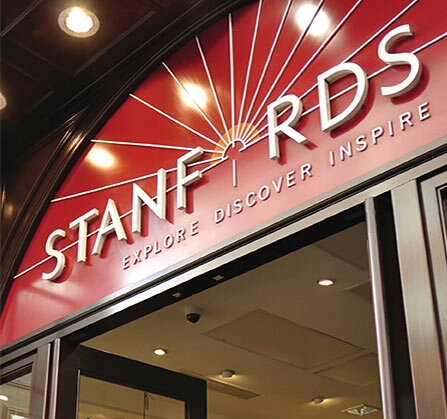 Possibly my favourite travel bookshop, Stanfords Travel is a treasure trove of travel books, guides and maps. Step inside and be inspired to see every corner of the world.
Bush Theatre Bar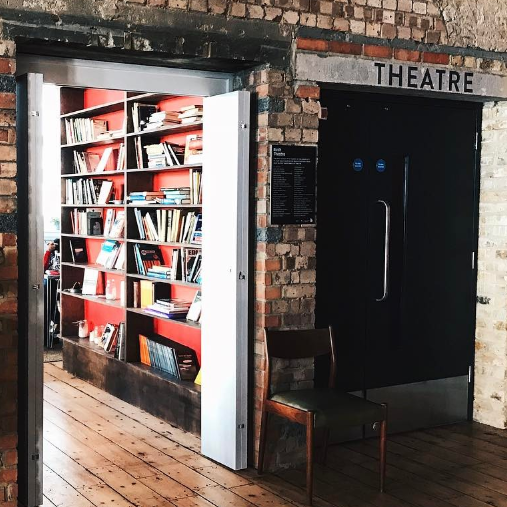 Whether you're heading to the theatre or not, the Bush Theatre Bar is a fab place to grab a drink, a bite to eat and search through their large (and slightly random) book collection.
The Drawing Room
Head to the Benugo Bar and Kitchen at the BFI on the Southbank, slip behind the bookcase and discover a hidden gem. The Drawing Room is a 1920's jazz inspired speakeasy style bar, available for private hire with canapés, cocktails, elegance and excellent service will make any event a dream.
BFI Southbank, Belvedere Road, Waterloo, Se1 8XT
The London Bookbarge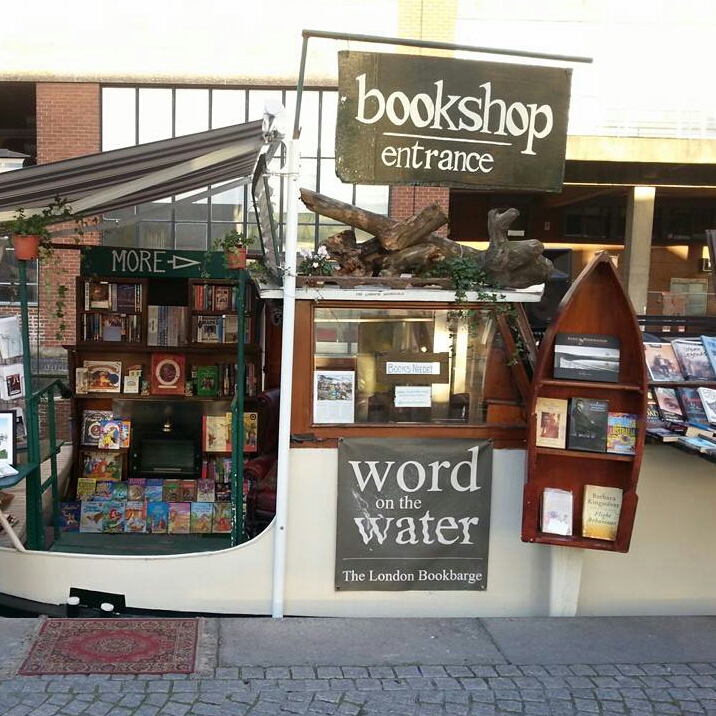 If you're looking for something a bit different and extra special then take a walk down the towpath and find Word on the Water. A beautiful boat housing a beautiful bookshop. Come aboard and see what you can find.
Regent's Canal Towpath, King's Cross, N1C 4LW
Southbank Book Market
One of my favourite things to do whenever I visit London is to walk along the Southbank, and one of my favourite places to visit is the Book Market – scouring through the tables and boxes of books, I love chatting to the sellers and seeing what treasures they have on offer.
Waterloo Bridge, Lambeth, SE1 8XX
So I've shared 11 fabulous places in London for book lovers.
Where are your favourite places to find a good book?
Let me know in the comments.