I love visiting London but finding affordable accommodation is often a major struggle, so after some serious searching I was soon checking in to the London City Hotel.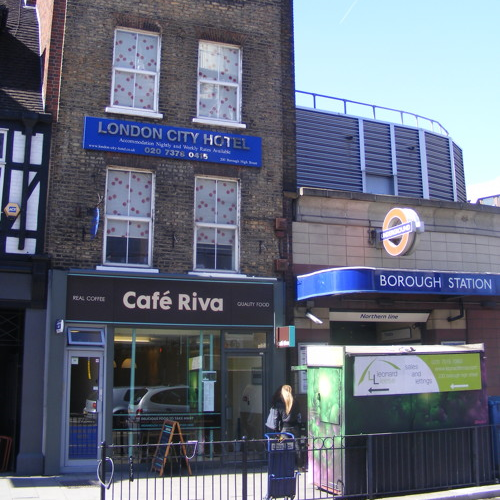 Location
In the heart of Southwark is the London City Hotel, on the busy, bustling Borough High Street, it's located directly next to Borough Tube Station. Surrounded by a variety of bars, restaurants and food shops, it's also in close proximity to Borough Market.

Amenties
Checking in to the London City Hotel is easy and convenient thanks to the 24-hour reception. I had booked a basic single room, and they really are basic, but they are always extremely decent rooms to stay in – clean, tidy and secure. Basic rooms have shared bathrooms, so if you want an ensuite you'll have to splash out a bit more, but the bathrooms are cleaned regularly (like the bedrooms) and I ultimately didn't have any issues with this situation.
There is no lift in the building so if you have mobility issues or heavy luggage you may want to request a ground floor room.
Breakfast is available to all guests from Café Riva downstairs, vouchers are available to purchase from the 24-hour reception desk.

Price
For my booking with the London City Hotel the price for a single room with a shared bathroom was £109.00 per night for 5 nights. This is much more than I would like to pay for such a basic room, so was grateful for the fact that I had credit with Booking.com which saved me a decent amount off my reservation.
Review
Overall my stay  after checking in to the London City Hotel was lovely, everything is clean, tidy and secure. The location is fantastic for the various public transport systems and well as being within walking distance of Borough Market and the river Thames. If you are looking to book this accommodation I would definitely recommend looking out for a deal.
Which is your favourite area to stay in London?
Let me know in the comments