To experience something completely different I would definitely recommend visiting the various hidden gardens of Marrakech
*
Le Jardin Secret
Exploring the Medina can be an overwhelming experience, every single one of your senses is being simultaneously invaded and it can be difficult to find a moment of peace, which is why finding a secret garden nestled amongst the hustle and bustle was an absolute god-send.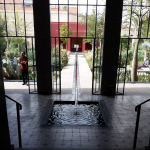 Le Jardin Secret is located in the heart of the Medina, you would probably need to check Google Maps or ask for directions – I found it purely by chance. From the outside it advertises itself as an open air museum rather than a garden and I was simply intrigued.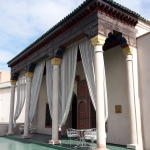 The entrance fee for adults (over 12 years) is 50 dirhams (about £4) and free for children under 12. You also have the option of paying to go up the tower which is 30 dirhams for adults (over 12 years) and 20 dirhams for children aged 6-12 years. I personally didn't go up the tower.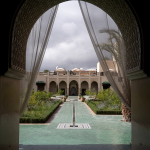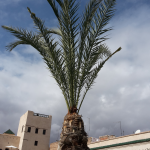 For those who want to spend longer here, there is a cafe upstairs on a sun terrace. I thought the prices (50 dirhams for a slice of cake) in comparison to most Moroccan cafes were extremely expensive so didn't have anything myself but simply enjoyed the peace and quiet.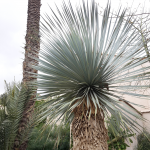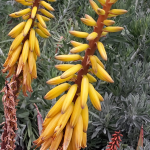 Jardin Majorelle
When the fashion designer Yves Saint Lauren purchased himself a villa with gardens in Marrakech, he was adamant that it should be made accessible to the public. Creating his own shade of blue especially for the villa and gardens containing over 300 varieties of plants and flowers.
It really is a beautiful sanctuary away from the hectic goings on in the rest of the city.