Even if you have a strong sense of direction the chances of you getting lost in the Medina of Marrakech are high, with the labyrinth of unmarked streets.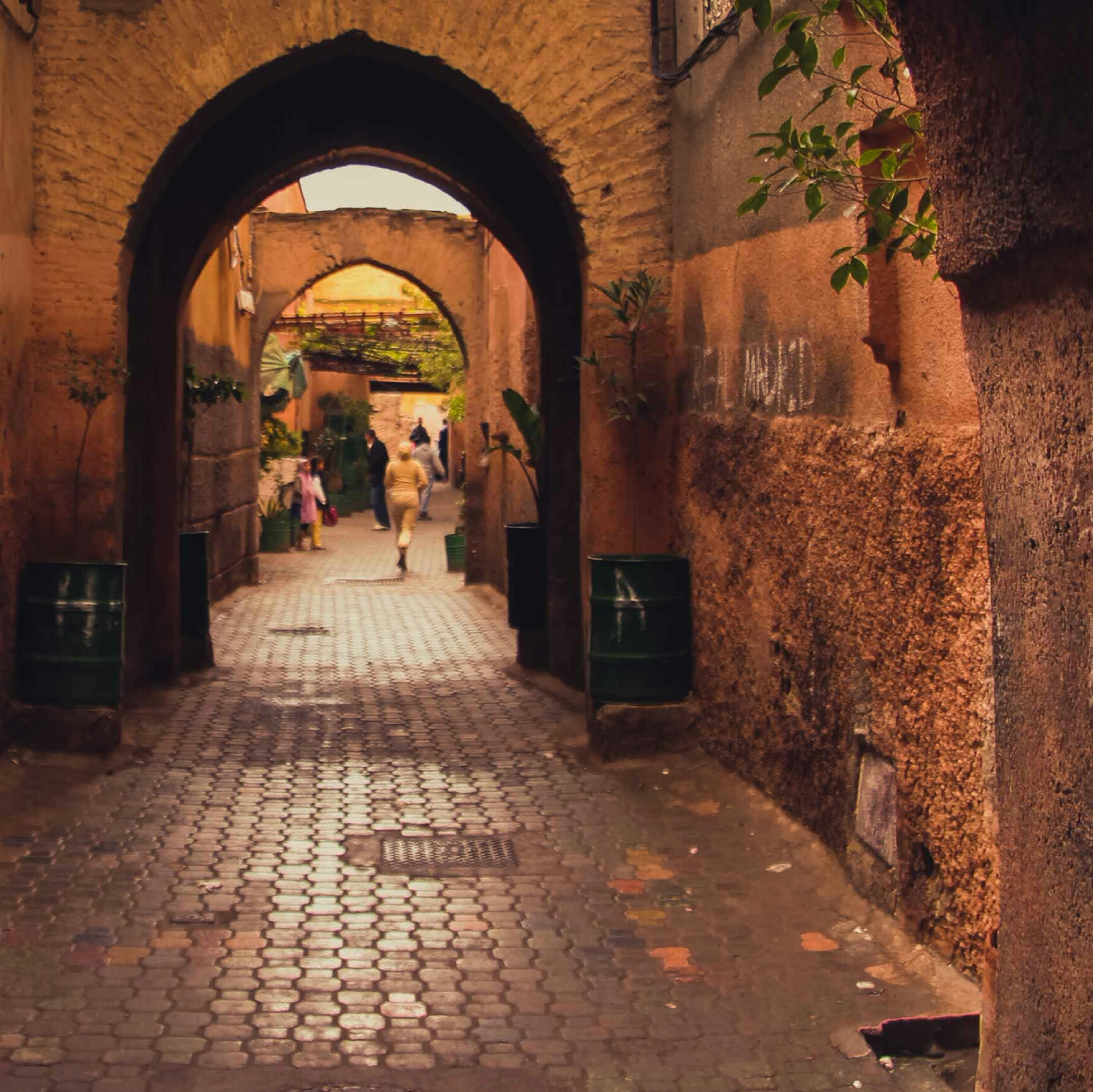 The medina is the older part of the city, full of history and culture, it is also fascinating. A sprawling area in which you can get hopelessly lost, it is good to have a rough idea of where you want to go, so get a map and circle the main places you want to visit.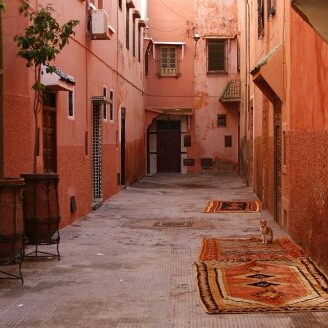 Tip 1:

To help you get your bearings and find your way back to your accommodation:
Look for landmarks and take photos of them.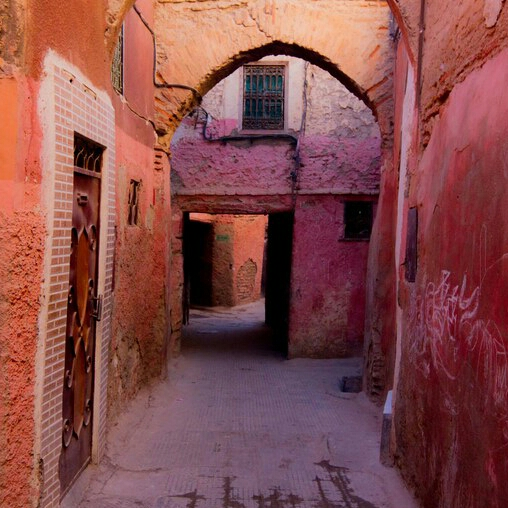 Note:

Most small streets and alleyways don't show up on maps
(even Google Maps)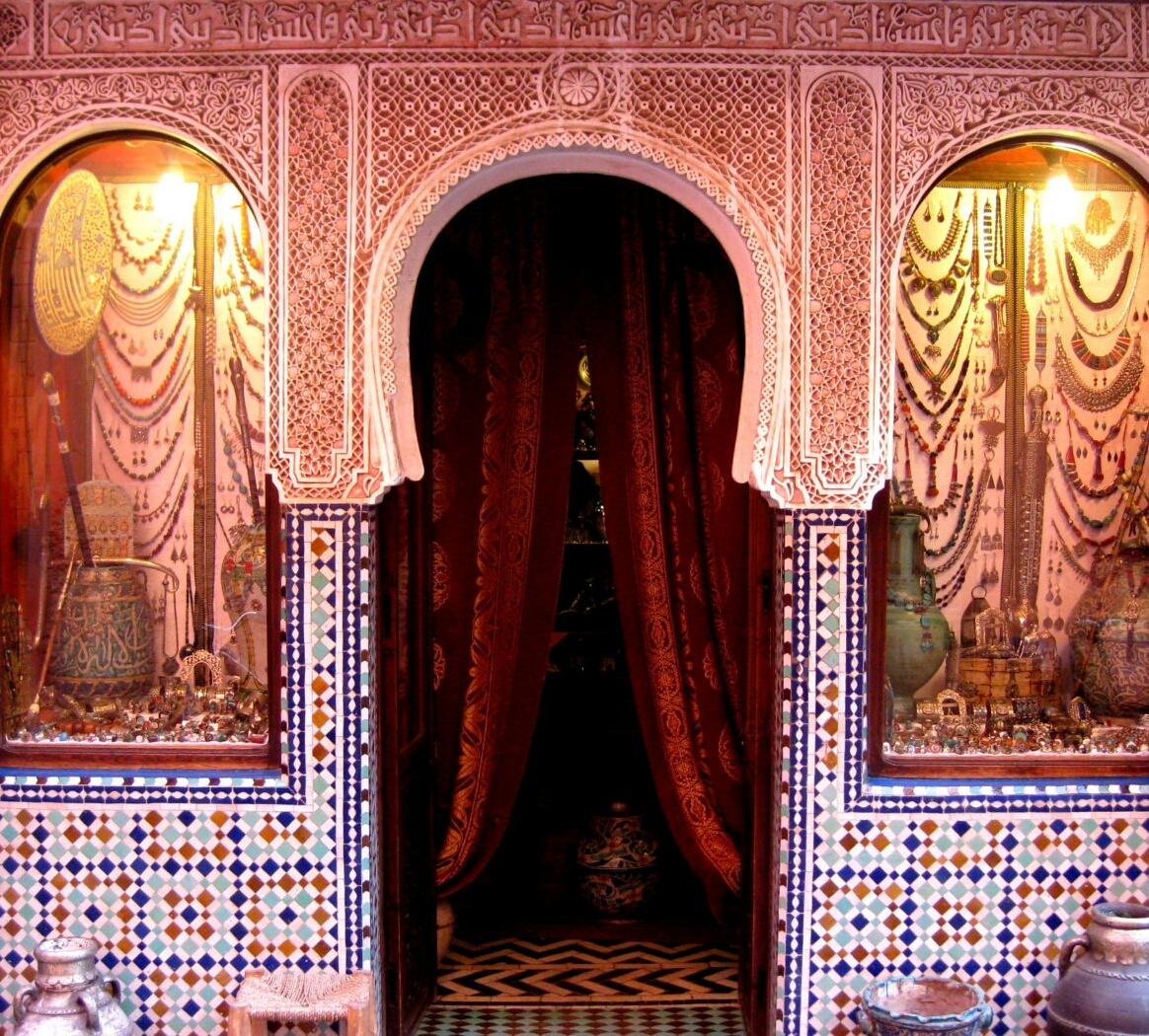 If you are walking around Marrakech, even if you don't look lost someone will stop you and suggest that you follow them. They could offer to take to to the main square (Jemaa el-Fnaa) or a Berber market. Whatever their intention, this will result in three things; confusion, an obligation to pay someone for something you didn't need or want, and then spending times returning to where you originally wanted to go.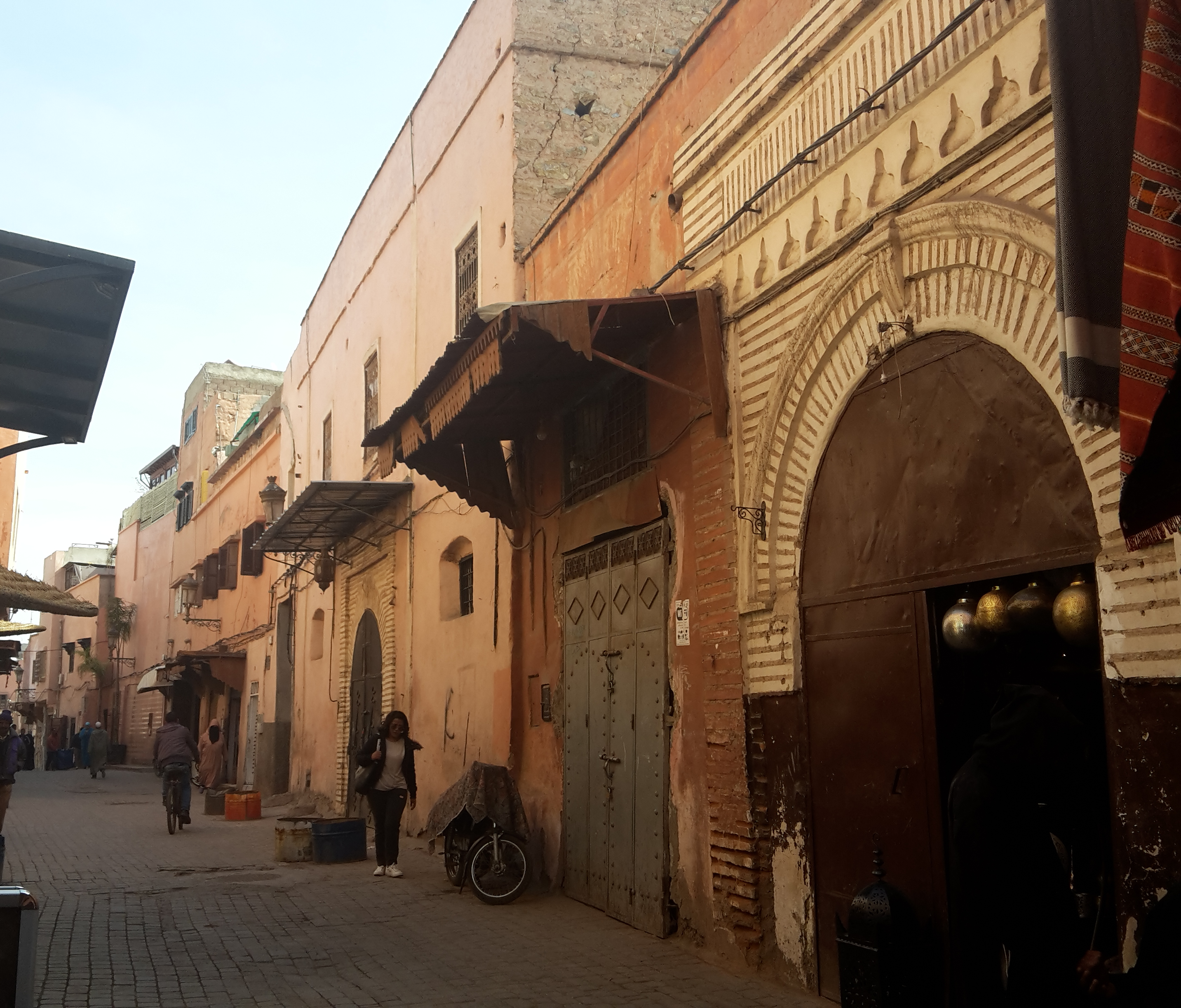 Tip 2:

If you need directions:
Ask a policeman or someone working in a shop
– just don't let them take you there personally.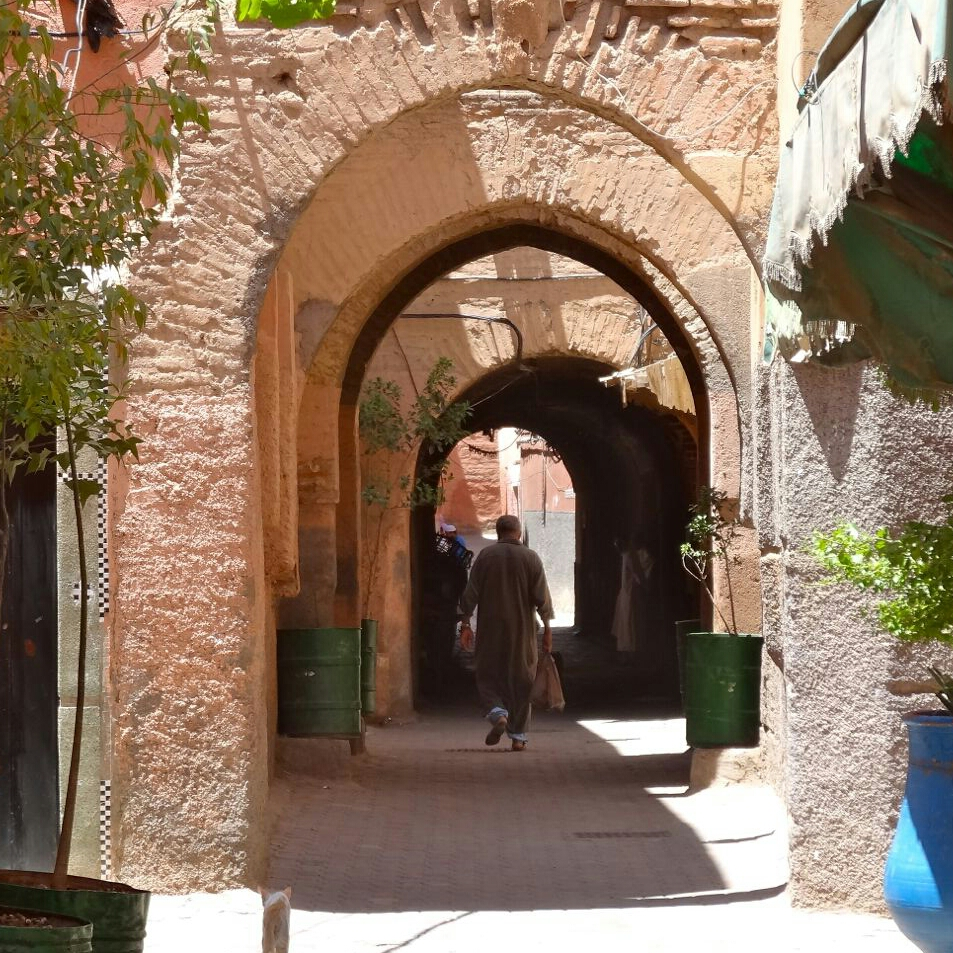 Throughout the narrows streets of the medina you will encounter a barrage of traffic, bicycles, motorcycles, donkeys (also with carts) stray cats and hundreds of other pedestrians. There are no footpaths, lanes or traffic lights, so amid the chaos, keep your eyes open and your wits about you.
Tip 3: 

Keep to the right side of the street:
Otherwise you will find yourself walking against a tidal wave
of traffic coming from the opposite direction.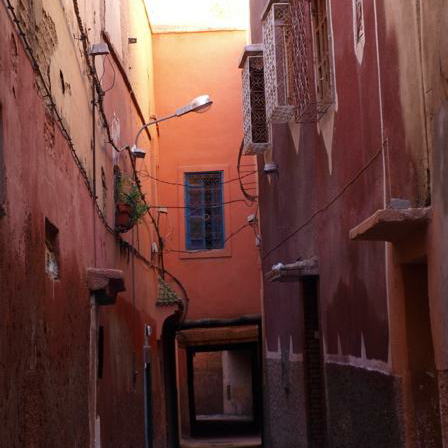 *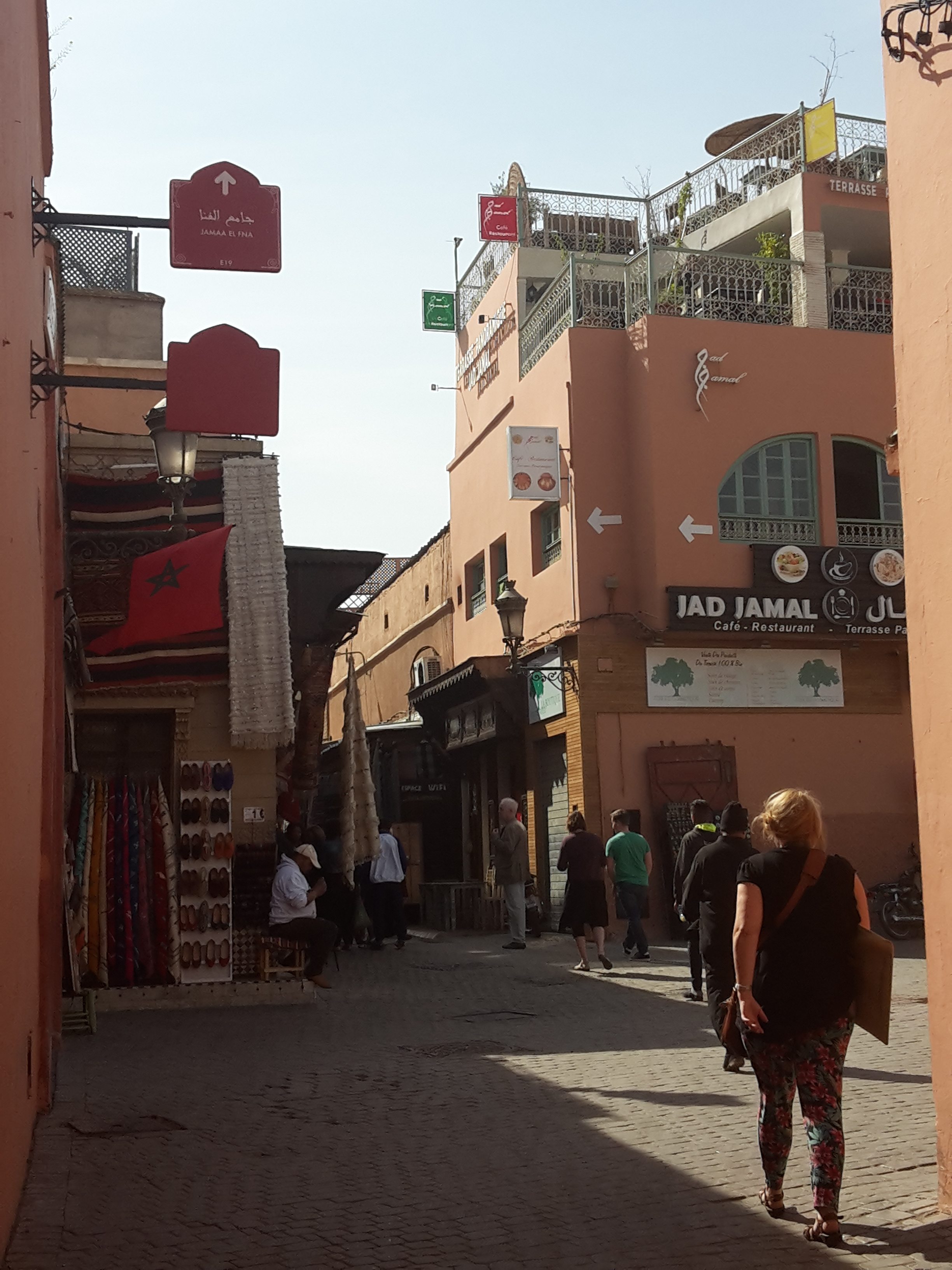 Have you visited Marrakech?
Did you explore the Medina?
What were your thoughts and experiences?
Let me know in the comments.