Whatever else you do whilst in the city, make sure you explore the Gothic Quarter of Barcelona
No matter how much time you spend exploring, you will always stumble upon yet another enchanting square or mysterious alleyway.
Just off the wide and touristy Ramblas, the Gothic Quarter of Barcelona a is treasure just waiting for you to discover.
Stroll around the Gothic Quarter of Barcelona, a neighbourhood over 2000 years old, full of fascinating architecture. Discover the little streets full of restaurants, bars and shops, the never ending alleyways and the noticeably limited amount of traffic.
As you wander through the warren of winding streets, you'll discover quiet squares with people sitting outside one of the variety of cafes and bars, shaded by umbrellas as they drink sangria and share plates of tapas.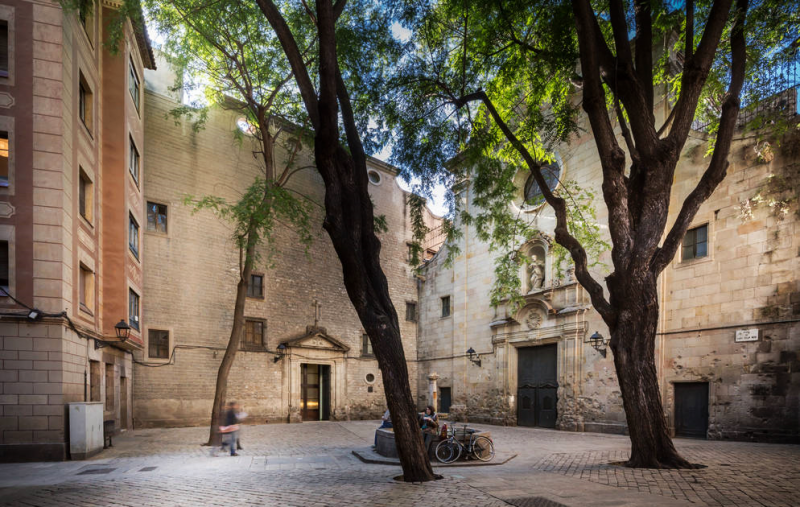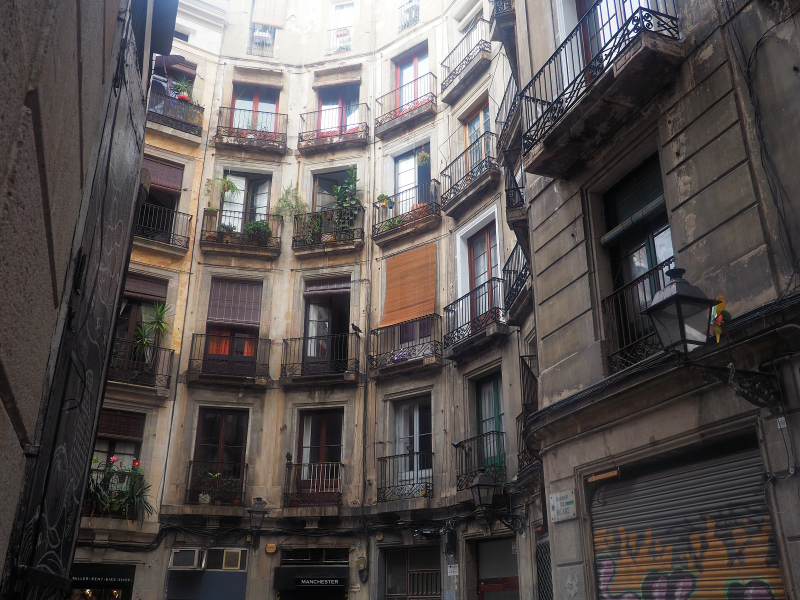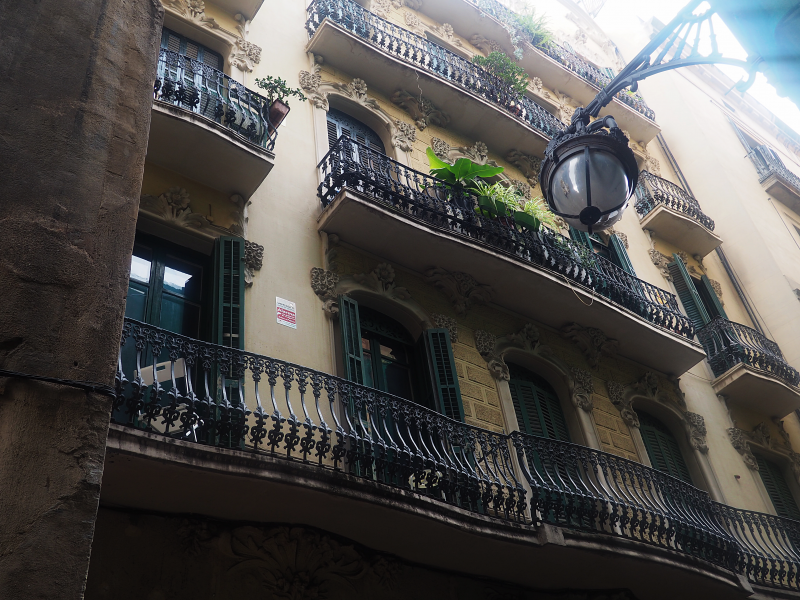 To See and Do
Gothic Quarter Walking Tour
A walking tour is a great way to explore any city, and this particular tour will help you to discover the stories and history behind Barcelona's most antiquated district.
Plaça del Pi          
A stone's throw from the hectic La Rambla is one of Barcelona's most enchanting squares, known for its architecture, shops and laidback atmosphere. In the shadow of one of the city's finest Gothic churches, there are market stalls, artists on deck chairs and chilled café terraces.
Gothic Cathedral
I'm not a religious person myself, but I really appreciate the beauty behind stunning religious buildings.
Although the imposing Cathedral's interior is impressive, you really need to take a walk into the quiet alleyways alongside it. Particularly, Carrer del Bisbe with its neo-Gothic covered bridge over the street and Plaça Sant Felip Neri, with its fountain and bullet-holed walls.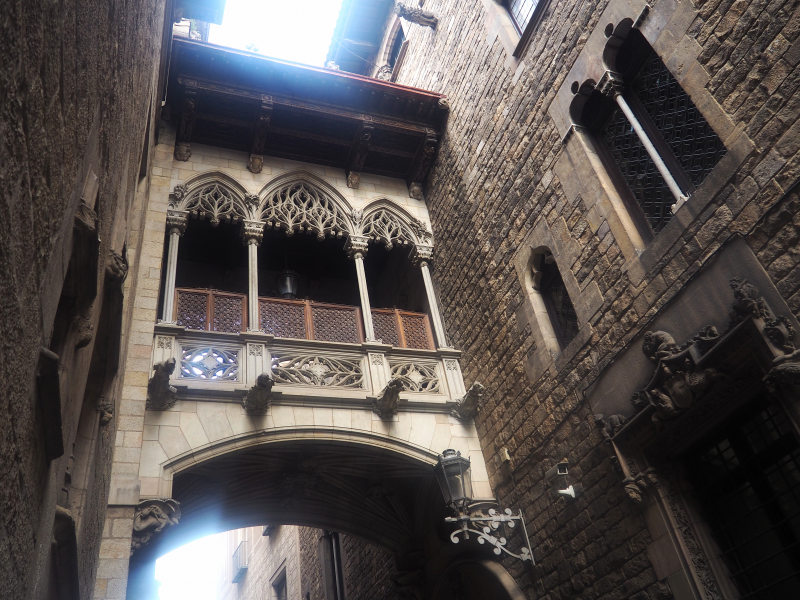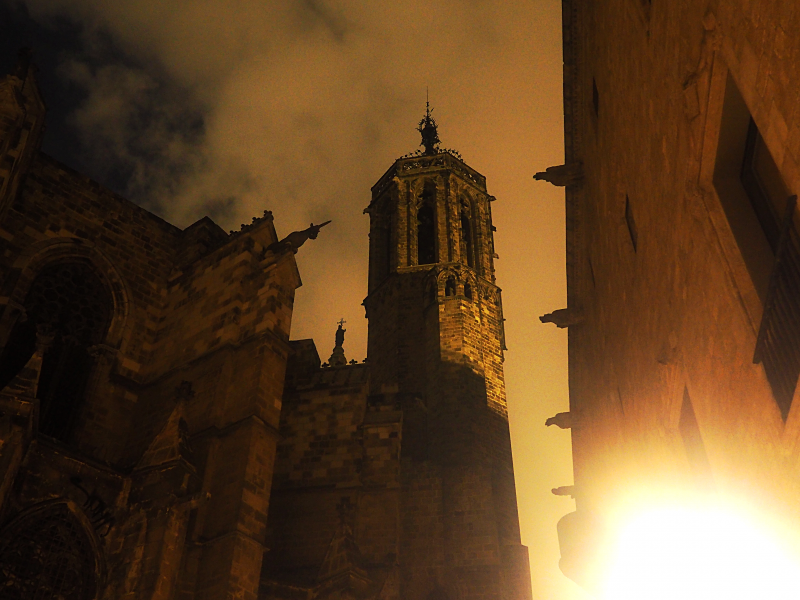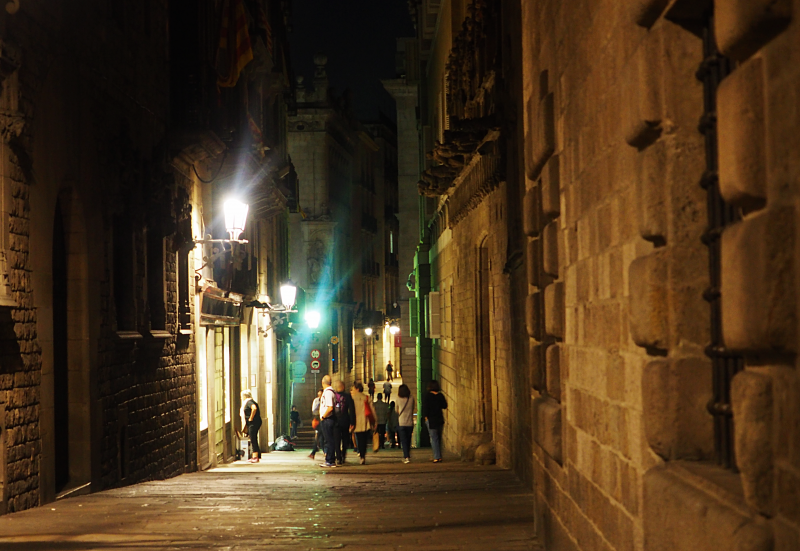 I love cities that manages to mix the old and new, and Barcelona is no different. I was immediate attracted to Barcelona, and although the architecture and views were astounding I found myself drawn to the more unusual aspects, particularly in the Gothic Quarter. 
The Gothic Quarter itself is a beautiful area to visit, with it's mix of historical architecture and street art. Wandering around the area becomes an activity in itself, journeying into all the little shops, cafes and bars to see what they have to offer.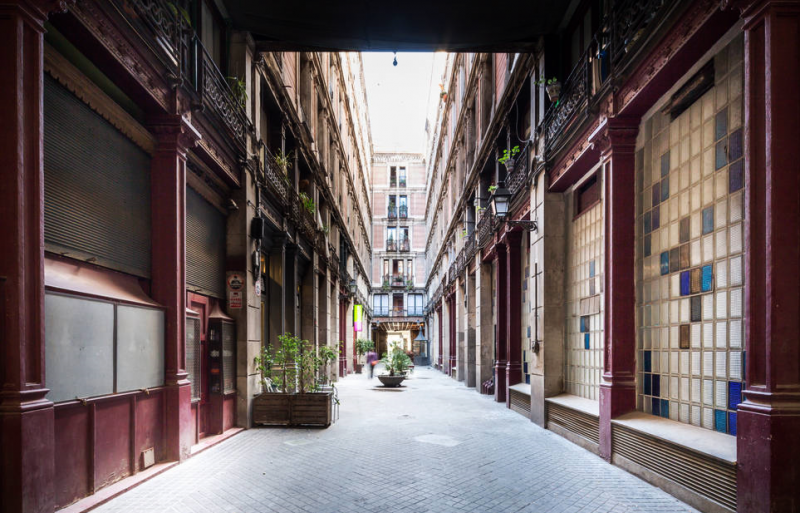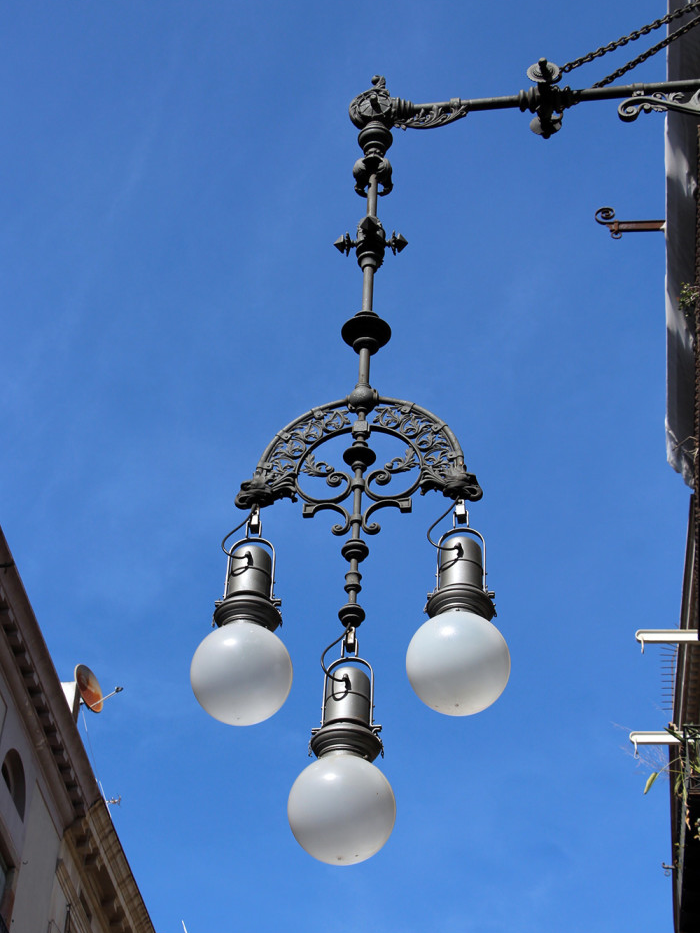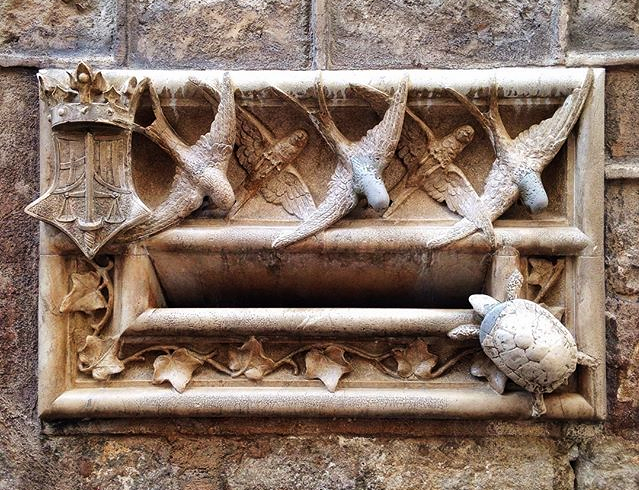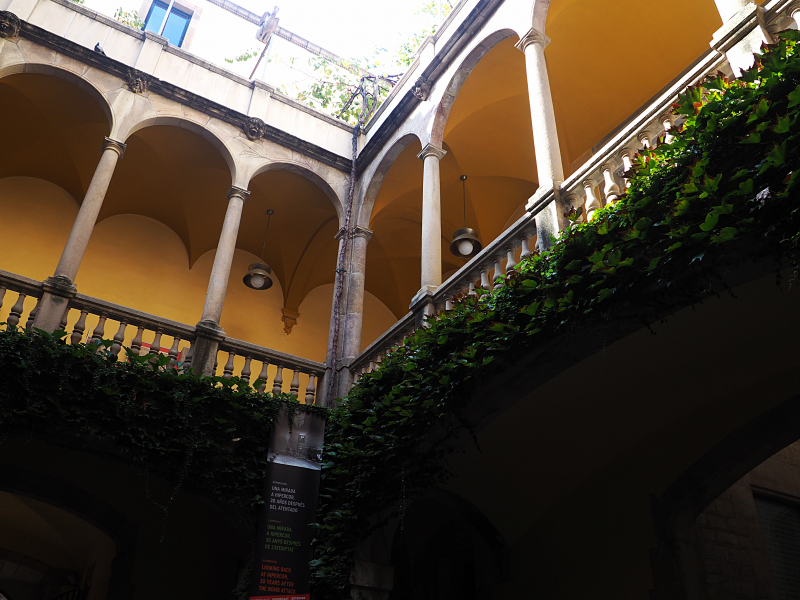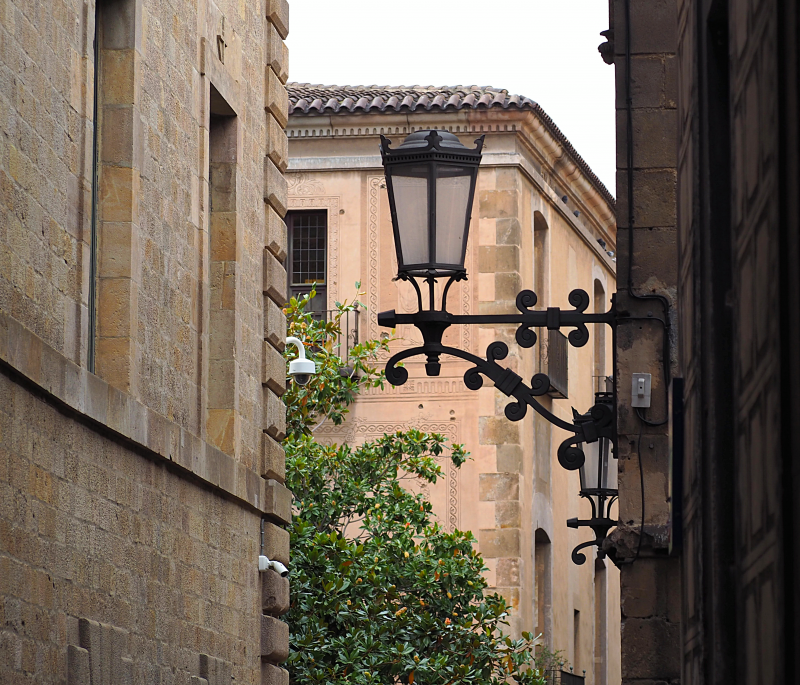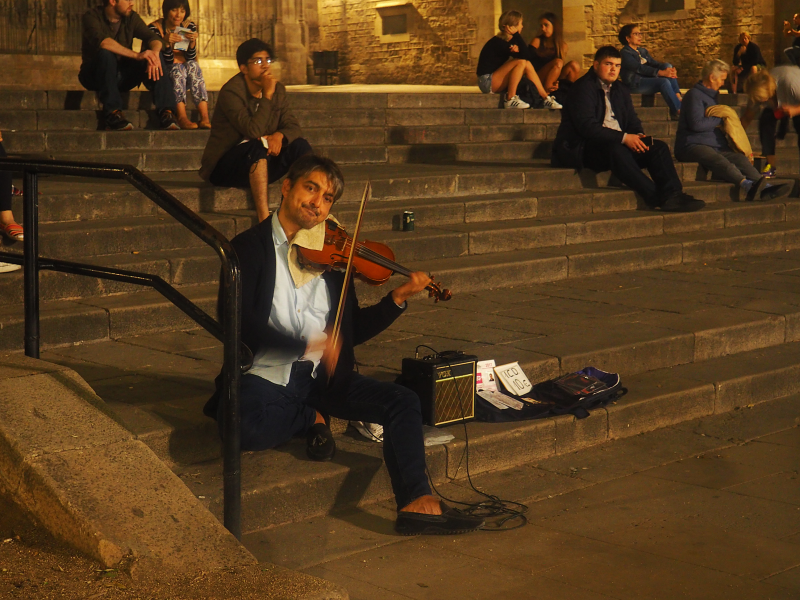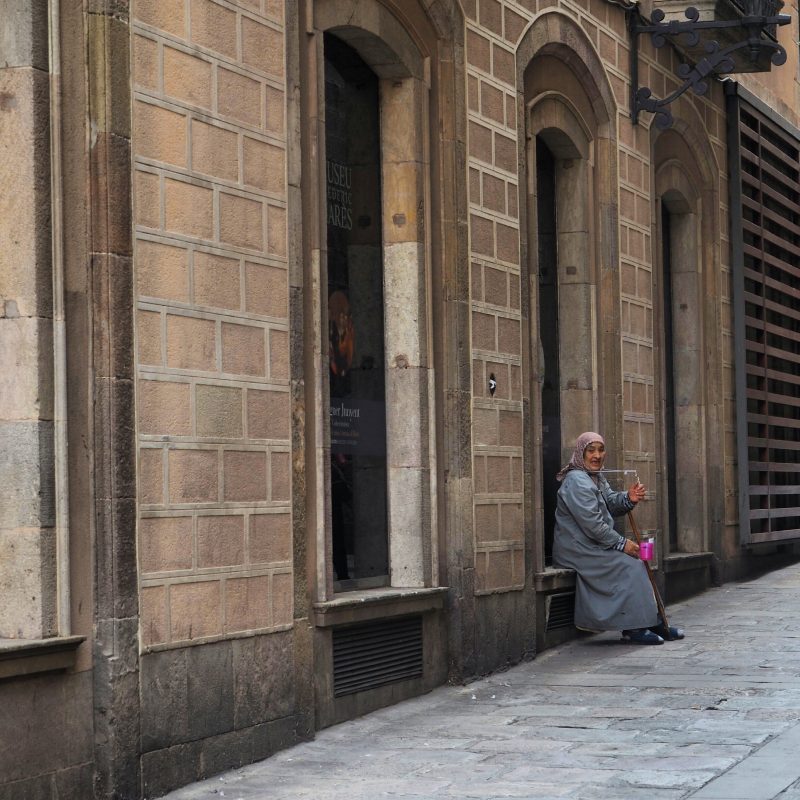 Have you been to Barcelona?
Did you explore the Gothic Quarter?
Let me know in the comments.