Are you a fan of crazy golf? Like stuffing your face with nachos, hot dogs and popcorn? Fancy slurping down a beer, wine or cool cocktail?
Then Junkyard Golf Club is for you.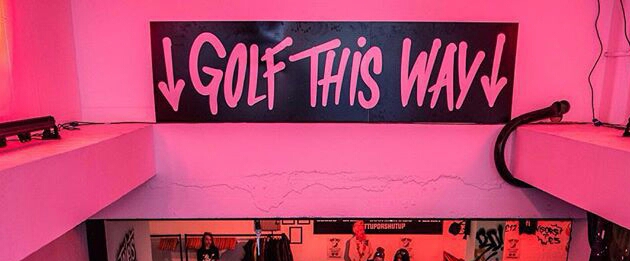 Located in the Old Truman Brewery building just off Brick Lane in the Shoreditch area of London. Junkyard Golf Club opened about a year ago after a successful branch in Manchester. The London base consists of four courses: Gary (Scrapyard Challenge,) Bruce (Old School Movie Mash-up,) Pablo (Polluted Paradise), and Bozo (Circus Freaks),  all consisting of nine holes each. There are also four bars so you can grab drinks and snacks and take them round the course with you.
As the name suggests each hole is set up with a brilliant, creative use of spare parts and bizarre junk, the outcome is a brilliant variety of fantastical obstacles.
Details
Advanced booking is recommended for the Junkyard Golf Club, tickets are £9.50 per person per course, although they do hold a limited number of tickets each day for walk-ins. Each time slot can have a maximum of 16 people so if you are booking for a larger group you will need to stagger yourselves across multiple time slots.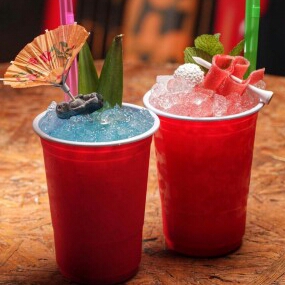 We had so much fun at Junkyard Golf Club, I would definitely recommend it for a work outing, celebration, or simply as a cool way to spend a day off.
Tickets can be booked on their website
Disclaimer: The ticket, food and drinks were all included as part of the Traverse week of events.