Nørrebro is considered to be one of the more 'affordable' areas of the city of Copenhagen.
Here is my quick guide to how you could enjoy your time is this particular neighbourhood:
Where to Stay
Copenhagen is not the cheapest city to visit, and so hotel accommodation will not always be an affordable option.
Therefore Airbnb is the perfect solution. I found a lovely small flat which become available after my first booking cancelled.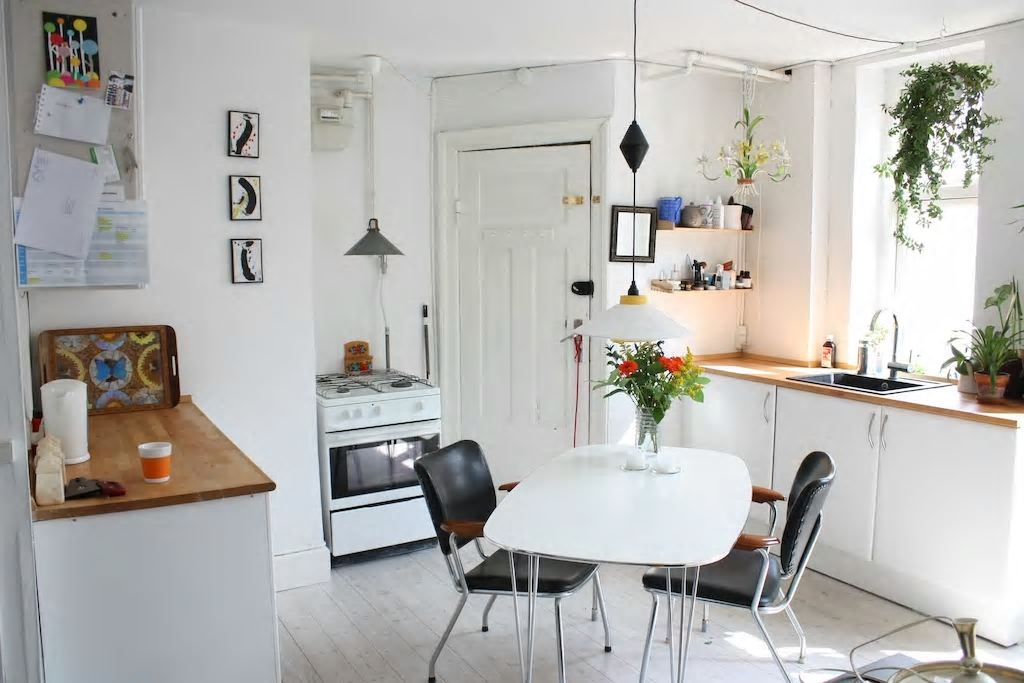 Where to Eat
Start your day with breakfast at The Laundromat Café. A retro café with a great diverse menu, a laundrette and a library of used books (surprisingly mostly in English)
Enjoy lunch at La Esquina, with it's cool, modern interiors and relaxed friendly staff.
End your evening at Nørrebro Bryghus. It might be the local microbrewery but you don't have to love beer to enjoy the food or atmosphere. The restaurant balcony looks down over the brewery with the rustic beer kettles and storage tanks.
What to Do
Head to Dronning Louises Bro (Queen Louise's Bridge), grab a bench and do some people watching.
Admire the wide variety of street art
Head to one of the small parks (or even a cemetery) and enjoy the fresh air and peace and quiet.