I am almost fully converted to the way of travelling with carry on only, so when I was sent the River Island Black Patent Panel Suitcase, I instantly fell in love with it.
The black patent panel design is stylish and elegant.
The suitcase itself does not have a hardshell but for use as carry on luggage it is perfectly reliable and durable.
The dimensions of the case are 44cm x 33cm x 20cm so should be fine for travel with most budget airline (although please don't take this as a guarantee.)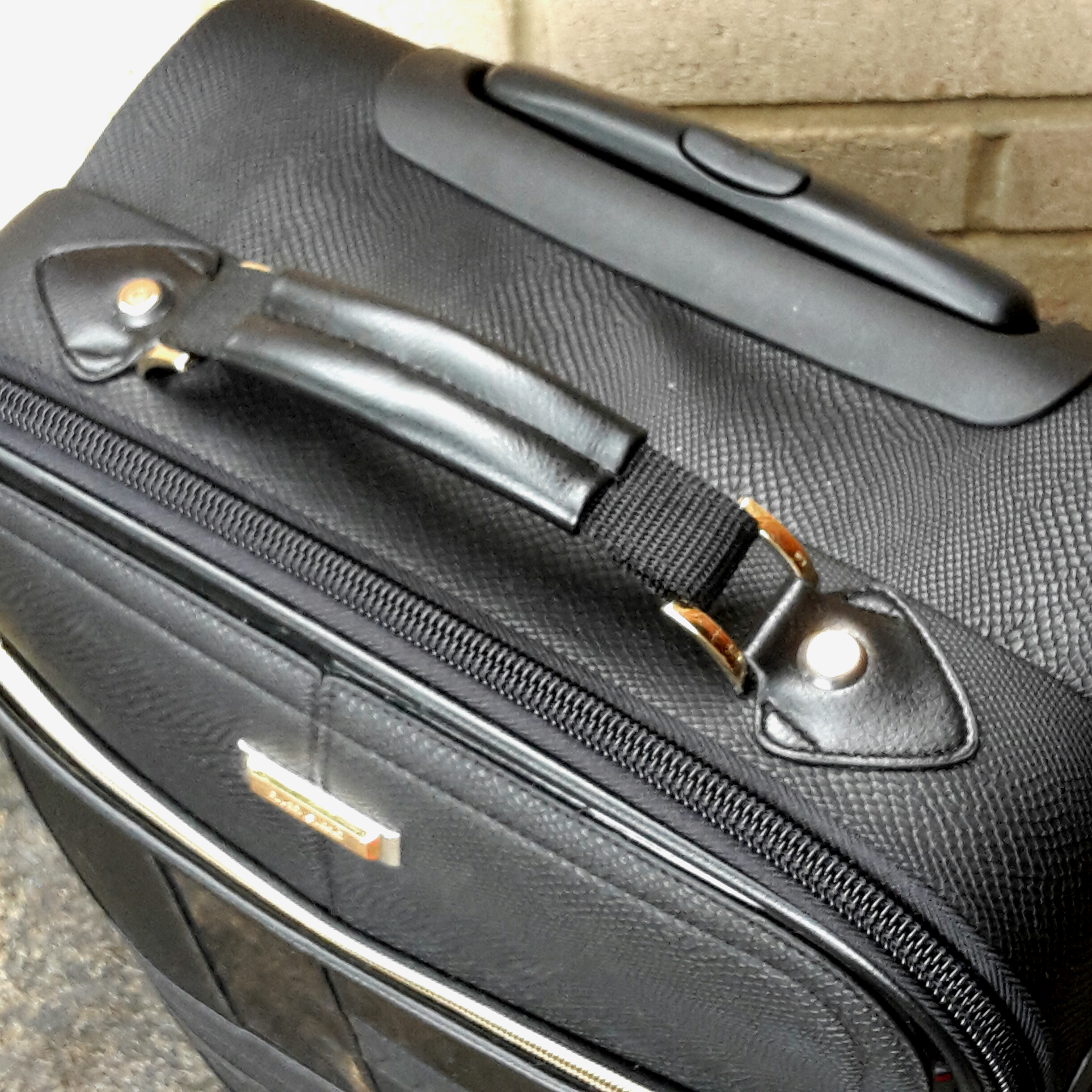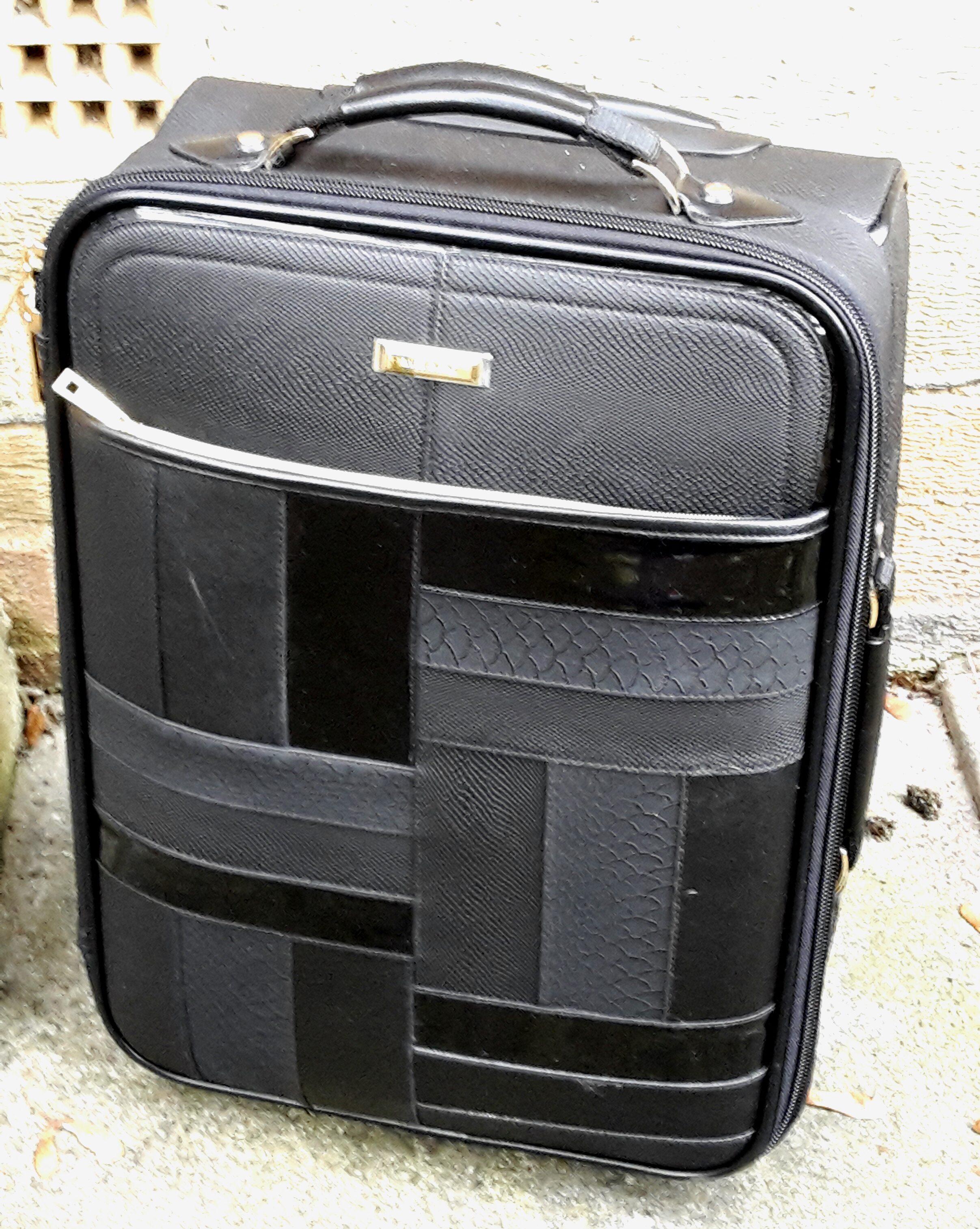 With an extendable handle it is easy to pull and there are handles on both the side and the top so it's easy convenient to lift should you need to get up and down stairs.
There is also a pocket on the front, and although it does not openly widely it is enough to slip in any documents you may need to access quickly.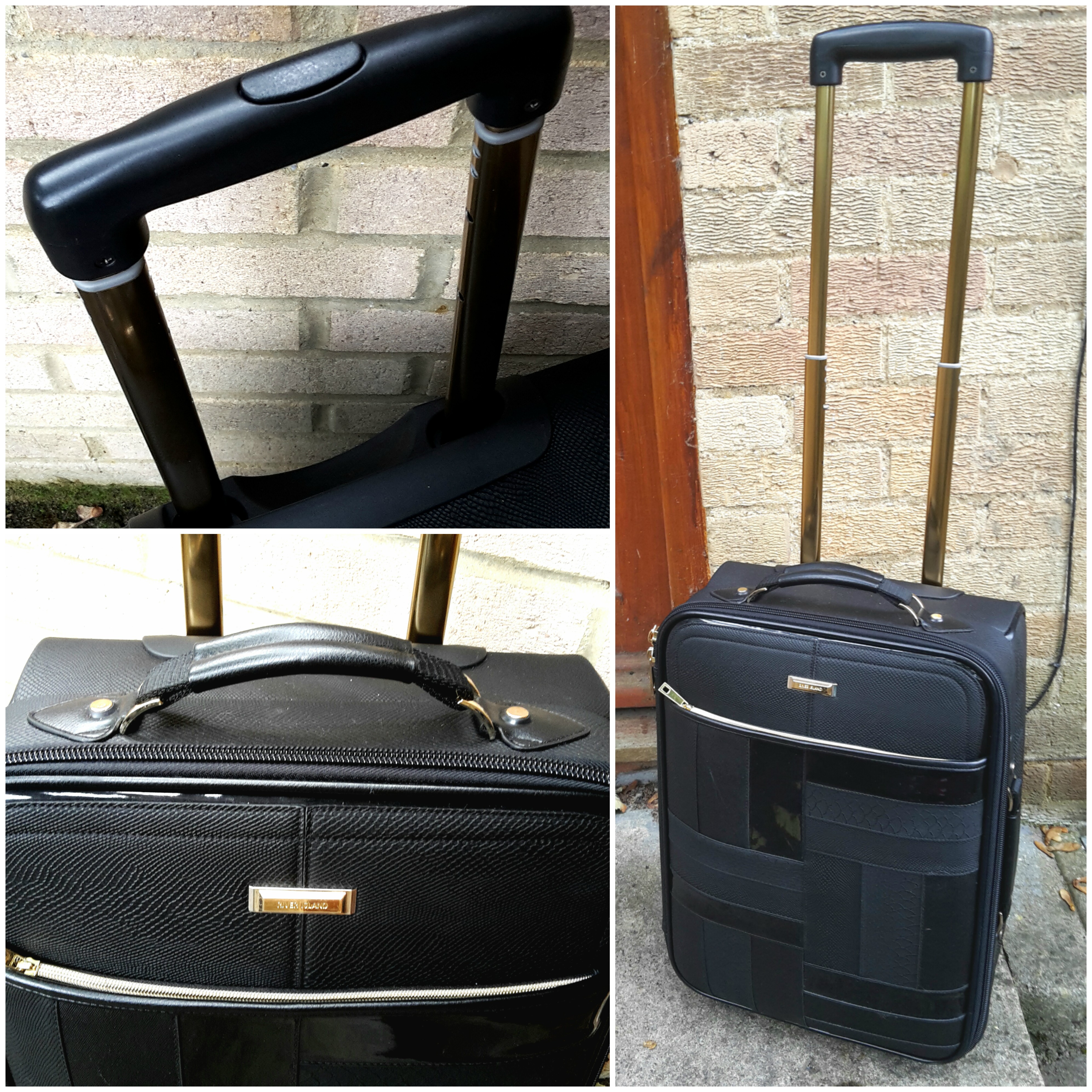 Inside the case there are three pockets, all are a great size and for separate out your packing.
The main space of the suitcase is the perfect size for carry on luggage. The case does not expand in any way so will help you restrict your packing. It also has the usual two adjustable straps for keeping everything in place.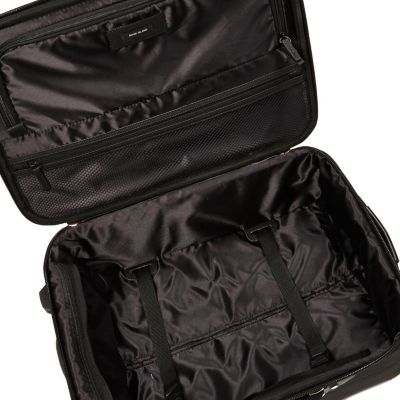 Overall I really like the River Island Black Patent Panel Suitcase, it is smart and stylish but I do have some issues with it. Firstly, it only has two wheels, which isn't a big deal but it does mean that it is not as easy to manoeuvre as a four wheeler. Secondly, it weighs 3.2kg, which may not seem a lot but when being used for carry on this is a large amount (Ryanair's limit is 10kg.)
Due to a fully booked flight this case did end up in the hold for one flight and it survived so it does seem fairly durable, but I'm not sure I would risk checking it in on a regular basis. I'm also not sure how long it would last for long term travel, I would however definitely recommend it for the occasional short trip.
Available in store and online from River Island
*
Disclaimer: This product was supplied for review purposes.