I knew before I arrived in Barcelona that I wanted to experience as much of the food culture as possible.
Which is why I was thrilled to be invited by Secret Food Tours to discover the city. 
Secret Food Tours operate in multiple cities around the world.
As I was staying in the Gothic Quarter I was thrilled to find that the Barcelona tour actually begins in the Plaça del Ángel which was just seconds away from my hotel. The tour begins at 11:00am where your guide will be waiting near the steps of the Jaume I Metro station with an orange umbrella.
The first stop was a beautiful traditional patisserie. Don't forget to look down before you enter and notice the plaque in the ground which gives detail on the age of the business. Admire the delicious looking cakes, biscuits and other treats on offer.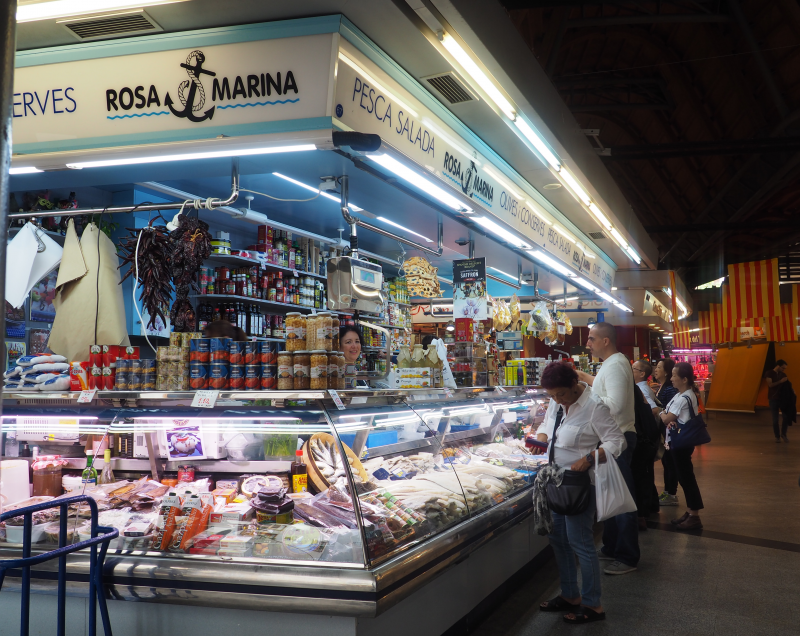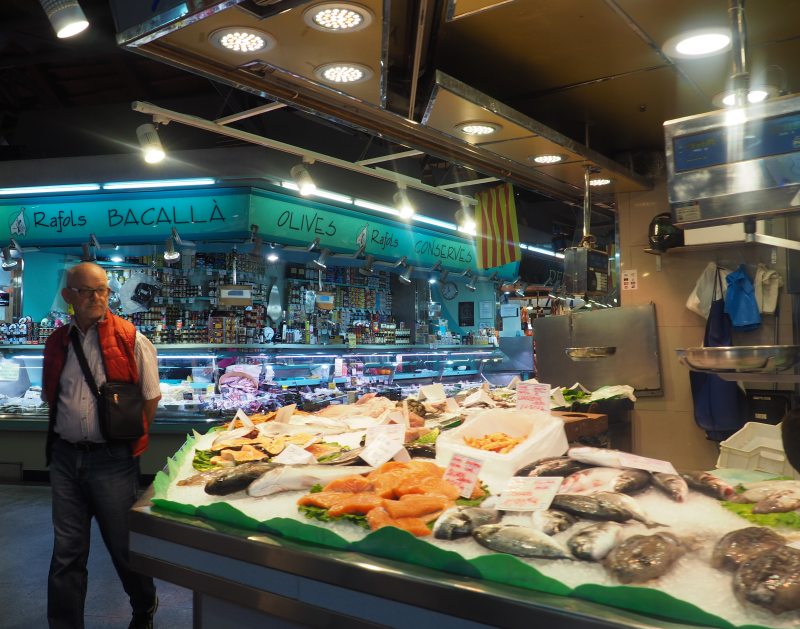 The tour takes you through the winding streets of the Gothic Quarter, keep your eyes peeled for the street names that give an idea of what businesses and trades were active in bygone days. It was following these streets that we found ourselves visiting the local market and encouraged to try a selection of cheeses and meats. I'm not a lover of strong, smelly blue cheeses so I was delighted by the ones that were available here. However the highlight was the tasting of a selection of hams, discovering that the wide variety of prices did not always equate to the taste and quality of the meat.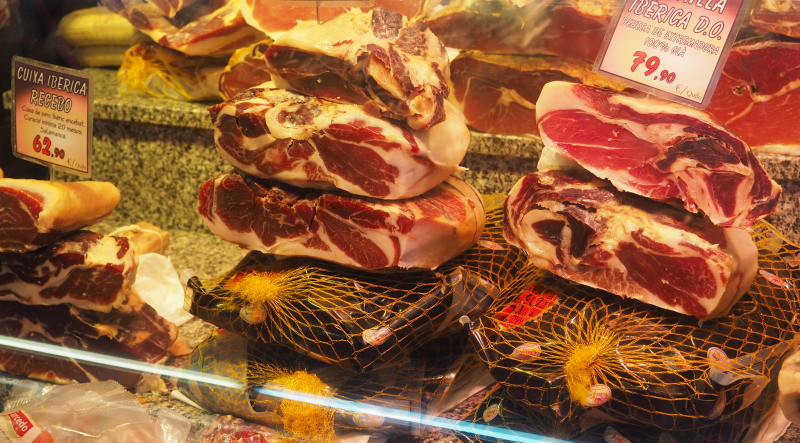 Heading back through the labyrinthine streets we were led to a beautiful restaurant, with a tiny entrance you would be forgiven for walking straight past it. This is a place however that you will find some fantastic tapas. Our tour guide selected a variety of plates for us to share, and each one was utterly delicious. I'm a huge fan of seafood so was super excited by the amount and selection on offer, especially the mussels and fried octopus.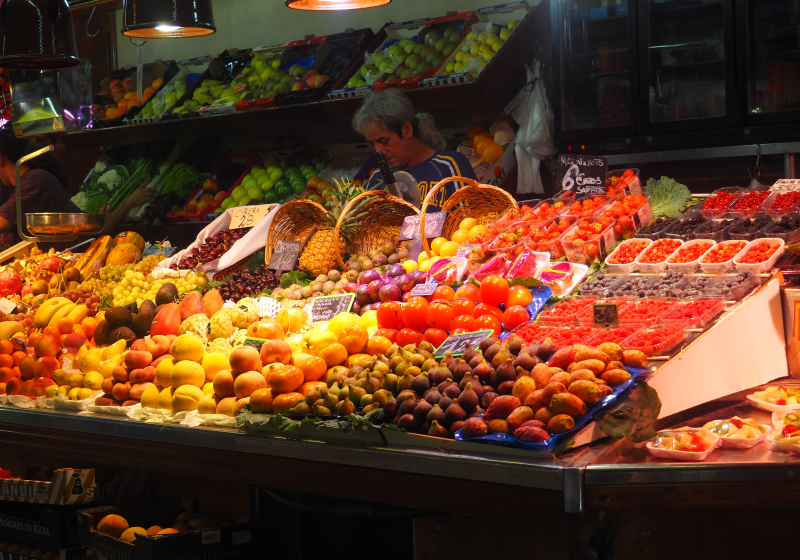 Miguel was our guide on this Secret food Tour and he was brilliant at not only informing us about the local area but also about how food fits into Spanish families and communities.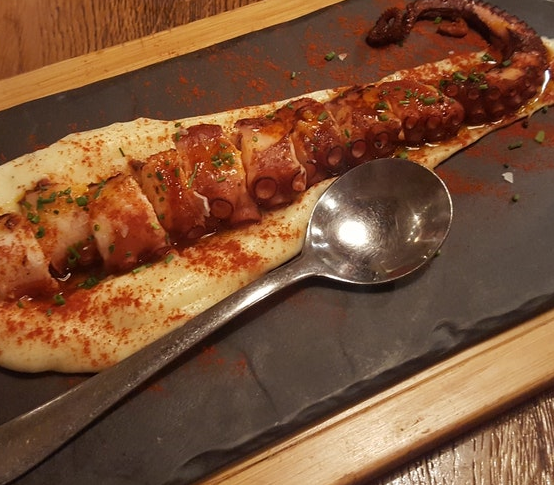 There was one more stop planned before we the end of the tour, just a one minute walk from the beach area was a restaurant where we had the iconic Spanish dish: Seafood Paella and a refreshing glass of Sangria.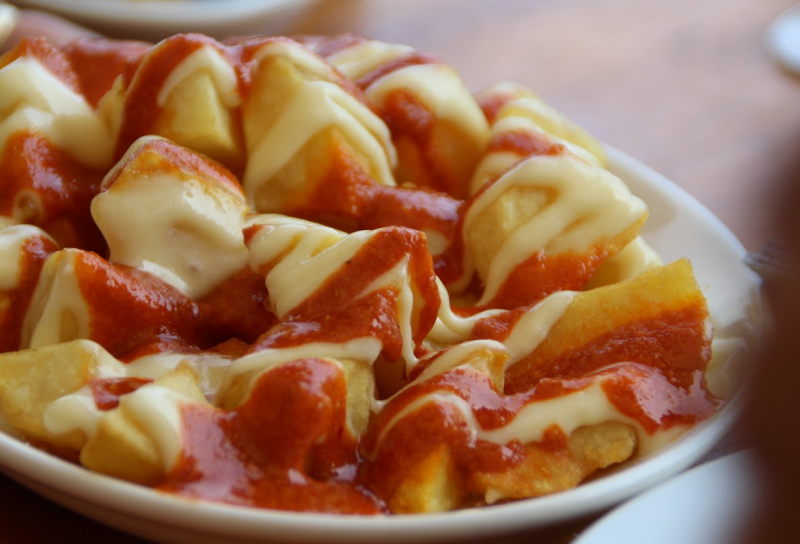 I would definitely recommend taking a Secret Food Tour whilst in Barcelona. Especially if you are travelling solo. Dishes such as paella and tapas are designed and produced for groups of two or more people, therefore it is nearly impossible for you to order if you are on your own.
I would suggest picking no more than three tapas dishes as they will be particularly large for just one person. Ask the staff how large a dish is, they will be happy to help suggest what would be suitable. Paella, however will not be available if you are dining alone, be aware that it should take at least 20 minutes to cook, many restaurants will have this on their menu, or the staff should tell you at the time of ordering. If it arrives too quickly then send it back as it will not be of the quality expected.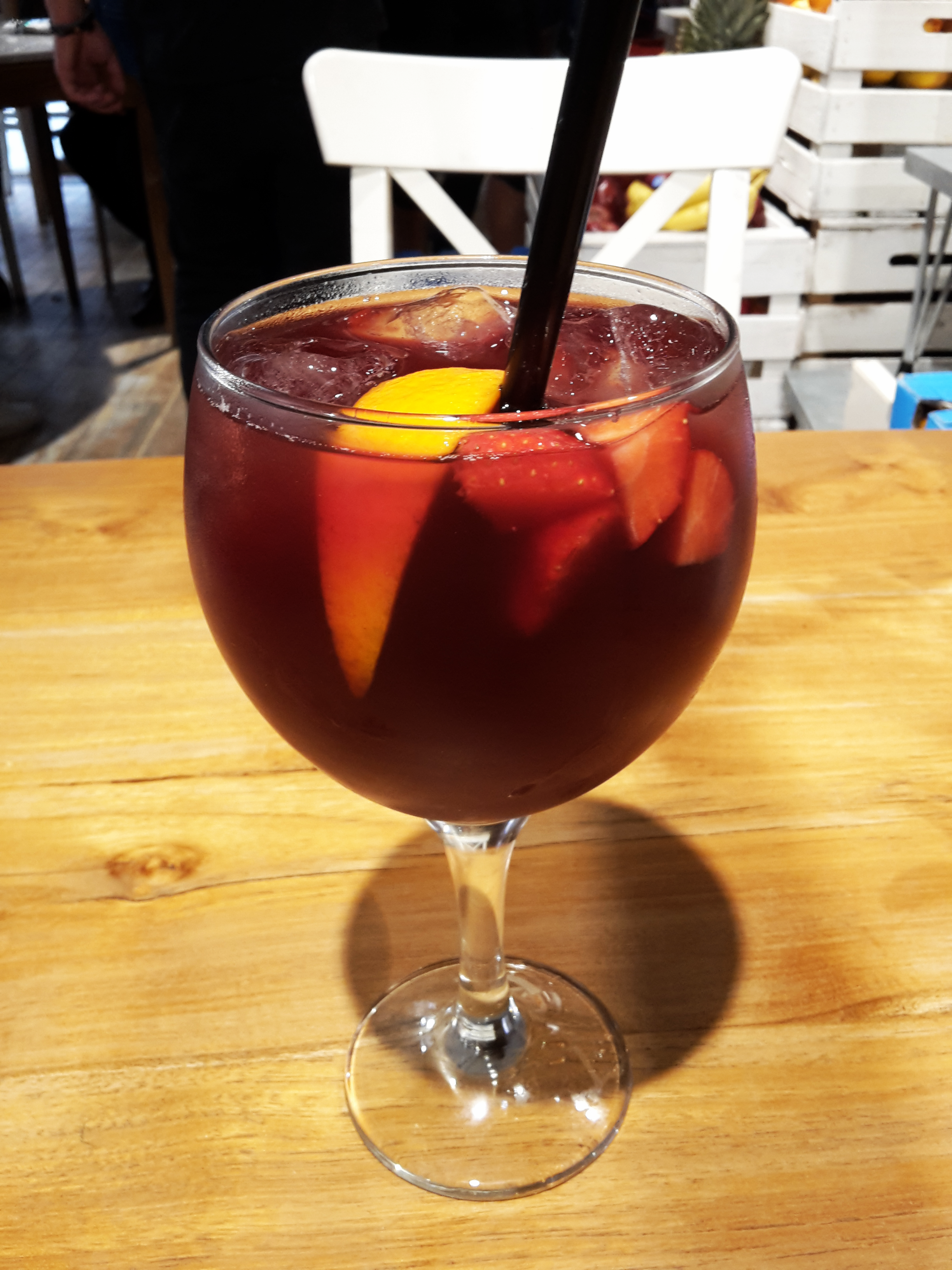 Food Tour Information
The tour is approximately 3.5 hours
The total cost is €74 per person.
Each group is maximum of 10 people. If you're travelling alone, don't worry – It's a perfect opportunity to meet new people.
To book and for more information visit the website
Have you taken a food tour? 
How was your experience?
Let me know in the comments.
Disclaimer: The ticket for this food tour was supplied by Secret Food Tours in return for an honest review. All opinions and images are my own.