During my time in Marrakech I wanted to do something different, so a few days before I flew out I booked a hot air balloon and camel ride experience.
*
The one down-side to a hot air balloon ride is the early wake up call. Flights occur in the early morning, along with the sunrise. Then again that could also can be seen as a good thing. I was picked up at exactly 6:00am and after making a quick stop to pick up another couple (in total there were seven of us) we were driven about a half-hour from Marrakech to essentially the middle of nowhere – the perfect spot to launch a hot air balloon.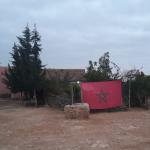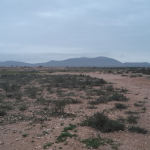 A quick early morning snack and cup of coffee was available (and much appreciated) as they readied the trailer to pull the basket and equipment out.
The take-off was so gentle you don't have even realise that you've left the ground unless you actually look down and watch the ground drift away. Before long we were floating high in the sky, the majestic Atlas Mountains in the distance and just one other balloon also ascending slowly silhouetted against the sunrise.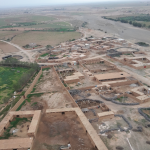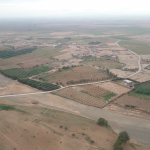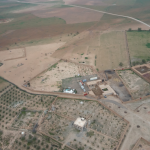 Our pilot entertained us with his witty jokes as we drifted over tiny villages and watched as the local shepherds herded their flocks across the desert just outside of Marrakech.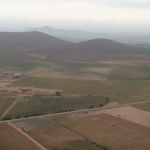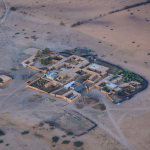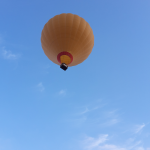 After our flight we went to another village where a traditional Berber breakfast was waiting; a selection of pastries, breads and tea were waiting. Then it was on to the final experience of a small camel ride in the Palmerie.
I'm not going to lie, I was more uncomfortable on the camel than I was in the hot air balloon. The handlers were all very calm and friendly, but sitting more than six feet off the ground on a animal I had no control over is not an experience I am in a hurry to repeat.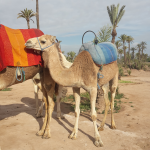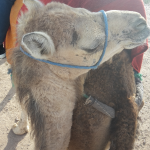 Flights are available every day but are highly dependent on weather. The good news is Marrakech has an excellent climate and plentiful calm, clear days making flights possible on a regular basis.
The price is all inclusive with the balloon flight, transportation, breakfast and camel ride included.
This experience was booked via viator.com and paid for in full by myself.