"I'm going to Marrakech"
"Why would you want to go there?"
This was a question I was asked multiple times when I told people about my travels plans back in February of this year, and my answer was always the same:
"Why not?"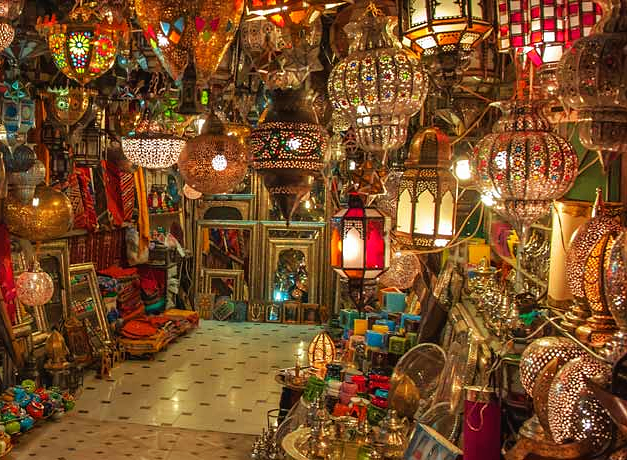 I was only going four nights, staying in a riad and I had booked a desert excursion including a hot air balloon and a camel ride, I was excited but also nervous. How would I deal with the language barriers? Would I like any of the food? Were the people as intimidating and confrontational as many believe?
I arrived in Marrakech and was immediately hit by the barrage of colours, sounds and smells. I was met in the main square and led through the labyrinth of the medina to the riad I had booked for my accommodation. Dodging motorbikes, donkey-drawn carts and more people than you would probably see on Oxford Street. I've never experienced culture shock before, at least until then, within minutes of arriving I began to wonder what I had let myself in for.
I spent my first evening in Marrakech on a walking food tour, which was fascinating and I enjoyed it immensely. I'm quite a fussy eater so always make a deal with myself to try at least one new thing each day of any trip I go on. Discovering lemon-infused lamb which was delicious and trying for the first time ever, sheep's head, which I will admit was surprisingly pleasant.
Each day I spent in Marrakech was filled with the unexpected and fascinating, from the rainbow of colours in the souks to the beautifully carved doors and painted tiles that decorated various doorways. There seemed to be something breath-taking around every corner. However there were things that made me feel uncomfortable, I don't mean unsafe, just unhappy with certain situations; the number of small children wandering the streets and begging – as much as we complain about the UK education system, it is also a real privilege that we often fail to appreciate. Another thing I found difficult to accept was the treatment of animals: the snake charmers, the tired and overworked horses and donkeys, and the young monkeys dressed like children and manhandled into photo opportunities.
Cultural necessity for people to make money, or a cruel tourist trap that should be avoided?
I opted for the latter.
I found the souks fascinating and beautiful, I enjoyed the process of haggling and the fact that the sellers would encourage you to barter and join in conversations. I never once felt unsafe or intimidated, but instead found people to be friendly and polite.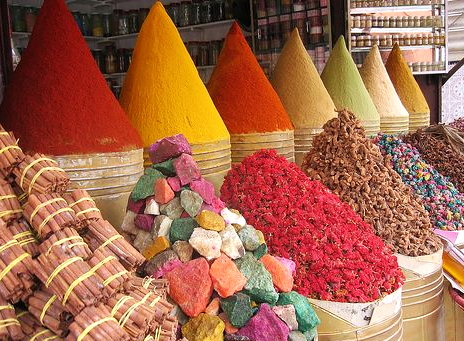 So you may wonder why I regret my trip to Marrakech.
When I returned to the UK I was asked a number of times if I  would consider visiting Marrakech again, at first I was unsure of my answer. I loved telling people about the beautiful buildings, the colours and smells of the spices, the different but tasty food and how their conceptions of the people where, in my opinion, definitely incorrect and unfounded.
However, I soon started to wonder whether I had used my time there to my advantage. Had I seen and done everything I had hoped in those few days? Had I allowed any of my own preconceived ideas limit my actual experience of the city. Travelling on a limited time scale is always difficult. I truly believe that there is no way you can ever really see, do or experience everything that is on offer in any place you visit, no matter how long you are there for, but this is especially true if you're only there for a few days.
Of course having my period during the last thirty-six hours of my visit didn't help. Being struck down with horrible stomach cramps whilst in a new, unfamiliar country, definitely made the last day and journey home difficult and unpleasant.
So would I revisit Marrakech?
Yes. Definitely. Not only to see and do some of the things that I missed the first time but also because I can't help but feel that I failed to fully step outside my comfort zone but instead I let my personal anxieties win.
Have you ever had any regrets after visiting a new destination? Why?
Have you ever revisited anywhere in order to improve your initial experience?
Let me know in the comments.